Features:
4 Screw Holes for Easy Attachment. Middle threaded hole accommodates a 1/2″ rigid thread.
Works with wooden and plastic reels.
Construction material: No-break polypropylene.
Standard model can handle up to 1000 lbs.
A Deluxe Model is also available that can handle up to 2000 lbs (Part# 11932)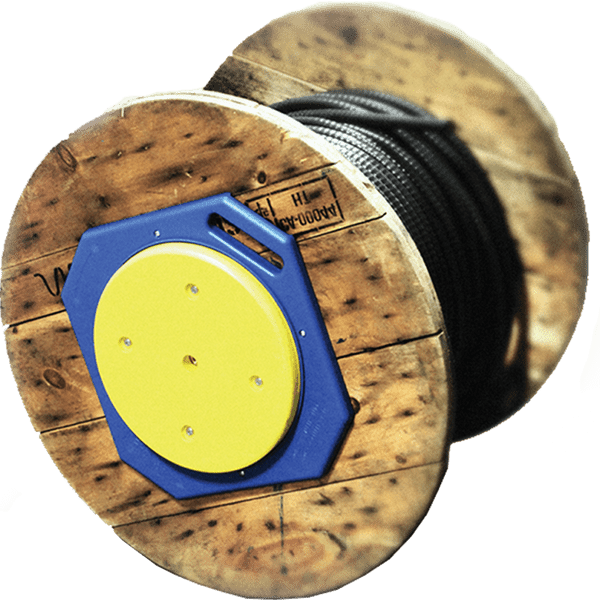 Hard work drives economies forward, there is no doubt about that. However, there is a big difference between hard work and working harder than you need to. Hard work is what gets the job done. Overworking just leaves you frustrated and tired. Sometimes it even leaves you behind schedule as you fuss with something stubborn. When it comes to running electrical lines and other wiring, we think you know what we're talking about.
Every worker in the trades has no doubt dealt with a stubborn reel. You've got the spool full of wiring, but it just won't budge. If you're familiar with the concept of a Lazy Susan, Rack-A-Tiers has the products for you. The Tug Wise family of products are simple tools that make your job easier. Not only that, they make your job quicker. Tug Wise products attach to the base of any reel, and make it easier to pull cable smoothly and quickly. Don't believe us? Read on to learn about the Tug Wise Standard and Deluxe!
Tug Wise Standard: A Standard Tool for