Features:
Incredibly strong: made of 3″ hot-rolled, heat-treated, hardened steel.
3 1/2″ bore to accept 3/4″ and 5/8″ ground rods.
80% more striking surface.
One piece, light-weight (7 lbs).
Yellow zinc chromate surface to deter rust.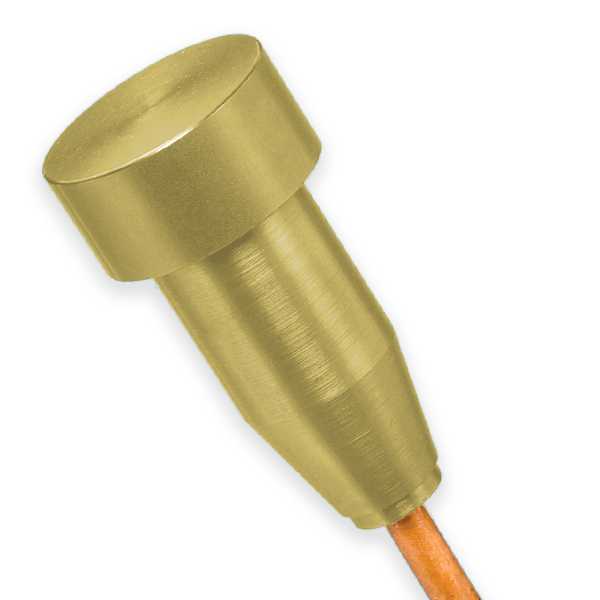 Any construction project comes with a good deal of grunt work. When it comes to completing this work, you have a clear choice between brute force and precision accuracy. When you're wiring up a new home or installing new wiring on an existing property, an essential part of this task is driving the ground rod into a patch of Earth nearby.
Before you risk your own fingers in this endeavour, or worse the fingers and other appendages of an apprentice or coworker, perhaps you should consider adding to the Sluggo-Ox to your toolkit instead.
What is the Sluggo-Ox?
The Sluggo-Ox from Rack-a-Tiers is a manual ground rod driving tool with exceptional craftsmanship. The Sluggo-Ox is made of 3" hot-rolled, heat-treated hardened steel in a single-piece construction that adds to the strength of the tool. With a total weight of 7 lbs., the Sluggo-Ox is easy to wield and effective in use. It works with ¾" to 5/8" ground rods, providing 80% more striking surface courtesy of its yellow-zinc chromate surface that also deters rust.
Wondering if this tool