Part #65200
ShinMate – Extension Ladder
Take the stress off of your knees, shins and legs. Superior comfort and better balance. The ShinMate was designed by a tradesman for tradesmen. Electricians, painters, carpenters, window washers or anyone who works on ladders for hours on end will benefit from the ShinMate.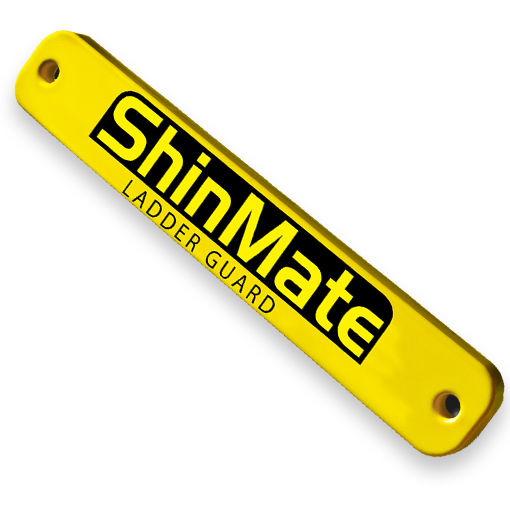 At Rack-A-Tiers, we pride ourselves on providing North America's trade workers with the right tools and equipment to get the job done. Some of our tools focus on making the job easier to do. Others are designed to make work more efficient and effective. Sure, we offer tools that check of those boxes as well. Another concern at Rack-A-Tiers is developing and promoting products that help keep you safe and healthy on the job.
From knee pads to headlamps, we've got a variety of products that keep safety in mind. When it comes to working in the trades, few tasks are more dangerous than those that require ladders. Not only does working on a ladder expose you to the danger of falls, it also exposes you to other injuries. Leaning, twisting, and constantly running up and down ladders presents its own troubles. In this post, we'd like to focus on the ShinMate. It's a simple tool, but a good one. With the ShinMate on your ladder, you'll enjoy a more comfortable day on the job.
What's a