Features:
One size fits all, holds many sizes of pipe, lumber, unistrut and more.
Contact points do not allow materials to move or spin.
Labor and time saving.
Lightweight and portable.
Lifts material for easy cutting, drilling, measuring, and tightening.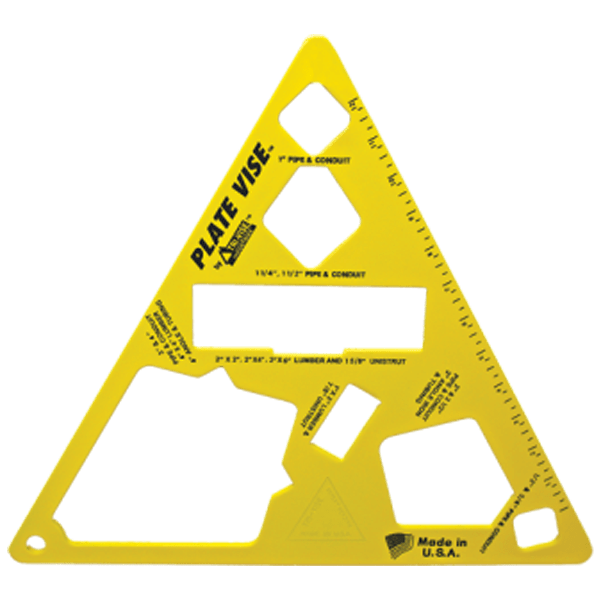 When you think of the term vise, your mind likely goes to that trusty metal tool in your toolbox. A traditional vise has movable jaws used to hold an object firmly in place while you work on. Vises are used to hold boards, pipes, and other tubing. However, it's not always easy to haul around a set of vises to every job you're working on. For those times when you need a trusty third hand, the Plate Vise from Rack-A-Tiers is here to help.
The Plate Vise replaces your standard vise for easy use on the job site. While most standard vises are attached to a workbench and take up lots of space, the Plate Vise will save you time and space when you need to make cuts. More importantly, it will help you make safer cuts compared to improvised options on the job site.
Get a Grip with the Plate Vise
The Plate Vise from Rack-A-Tiers is a one-size-fits all solution for your onsite cutting and drilling needs. Built in a simple triangular shape, the Plate