Features:
50-1000V AC
Bright 360 degree viewable LED indicator lights
Single LED provides immediate indication of the wiring error, no need for a chart to carry, memorize or interpret
Beeping audible indicator confirms presence of voltage
Exclusive 1 LED readout. No charts. Instant results
On/Off button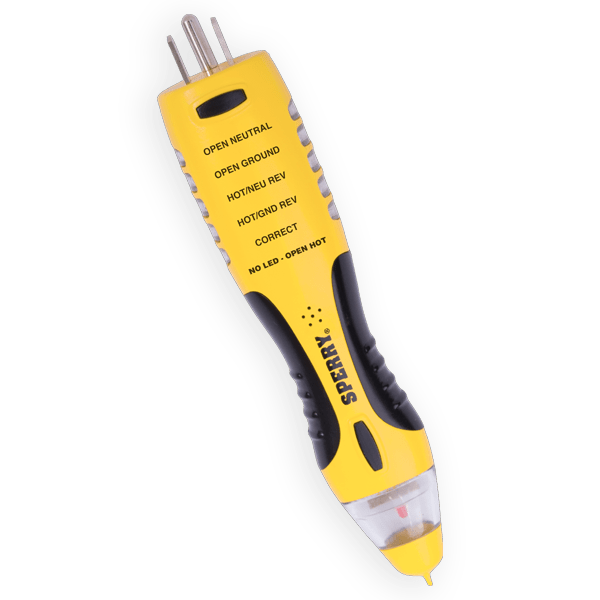 There's nothing more frustrating to the average homeowner than bad wiring. Flickering lights, hot switch plates, and circuits that constantly trip are all signs of faulty wiring in homes or businesses. In most cases, there is nothing the average individual can do to deal with these wiring issues. For electricians, diagnosing the exact issue isn't always quick or easy either. The signs might jump out to an electrician faster, but figuring out the specific cause is necessary to fix the problem.
For faster diagnosis and testing of outlets, the Dual Check 2-in-1 Tester is a great tool. You can use this on new job sites to ensure new wiring was done right the first time. You can also use it if you're called to a home or office to check on suspect wiring. Whether you're an electrician or a home inspector, the Dual Check is a must-have tool.
The Tool that does it All
The Dual Check 2-in-1 Tester is a dual-ended AC non-contact voltage tester, and a GFCI circuit tester in one tool. These are vital